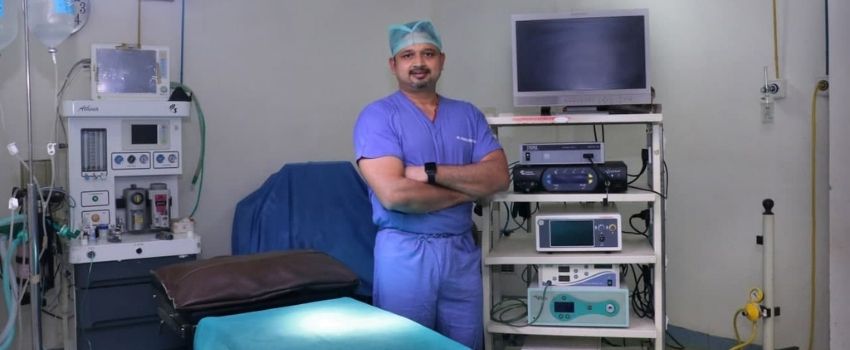 Dr. Suman Kumar Nag
Dr. Suman Kumar Nag is a Consultant Orthopaedic, Arthroscopy & Sports Surgeon attached to Ligament Injury Clinic & Shri Krishna Hospital Raipur.
Dr. Nag is highly qualified in the field of Orthopedics. He has done Post-Graduation in Orthopaedics from SCB Medical College, Cuttack followed by residency at Dr. Ram Manohar Lohia Hospital and Post Graduate Institute of Medical Education and Research, New Delhi. During his training, he received ample exposure in various areas in the sphere of orthopaedics. He has served at the trauma center of RML Hospital and upskilled himself with Basic and Advanced Trauma Life Support Course.
In addition, Dr. Nag has also done AO (Switzerland) Basic and Advanced Trauma Courses and completed Minimally Invasive Trauma Fellowship from Hong Kong. He has further honed his skills with the completion of Basic and Advanced Courses in Joint Replacement under Delta Group, Australia while gaining work experience at different premier institutions in Delhi. With the realization of Research Fellowship in Sports Medicine and Arthroscopy from Japan and Fellowship in Arthroscopy from France, Fellowship in Shoulder and Elbow Sports Medicine form Seoul South Korea, and all the aforementioned training programs, Dr. Nag thus cemented his foundation in Arthroscopy and Joint Replacement procedures.
Dr. Nag holds a strong publication record in national and international journals. He also has presented several papers on a national and international front.
Fellowships
Clinical Fellowship in Arthroscopy and Sports Medicine. Gunmo Sports Medicine Centre, Japan.
AADO Trauma Fellowship programme, Hong Kong.
Fellowship in Arthroscopy, France.
Shoulder and Elbow Sports Medicine Fellowship Seoul, South Korea.
Services
ACL, PCL, Multiligament Arthroscopy Surgery
Revision ACL Surgery (Failed ACL Surgery)
Meniscus Surgery (Repair/Removal)
Cartilage Surgery (Mosaicplasty, Microfracture)
Recurrent Dislocation Patella Surgery (MPFL)
Knee Realignment Surgery (Osteotomy)
Rotator Cuff Tear Repair
Recurrent Dislocation Shoulder Surgery
Arthroscopic Fracture Fixation
Sports Rehabilitation